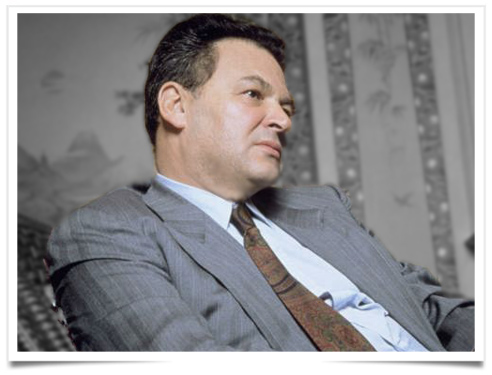 If the Willot's were the "Dalton of textiles", and Boussac the king of cotton, Maurice Bidermann was the Tsar of men's wear.
Businessman Maurice Bidermann, who formed the giant textile group Bidermann, died last Monday at the age of 87. He was the brother of the singer Régine. Born in 1932 in Belgium he built up a textile empire in the 1960s and 1970s from a small family group that he had inherited by modernizing production techniques and business practices. The Bidermann group developed several licenses for men's ready-to-wear luxury brands in addition to its textile activities for workwear. The group, which had become the French leader in men's clothing and had several thousand employees in France and abroad, had then encountered difficulties being heavily in debt.
The businessman found himself involved in the Elf case, one of France's major political and financial scandals. The group had broken up following an investigation into a suspicious loan, via offshore circuits, from the oil company Elf to the Bidermann group, amounting to around 150 million euros.
Sentenced in 2003 in this case to three years in prison, two of which were suspended, and a fine of one million euros. The industrialist then moved to Morocco, but continued to appear with prominent figures in France, in particular at the end of the 2000s with members of our former Chairman's entourage. At the beginning of 2010, he was the target of an investigation by the Moroccan tax authorities, who suspected him of not having declared all his income.
Anonymous