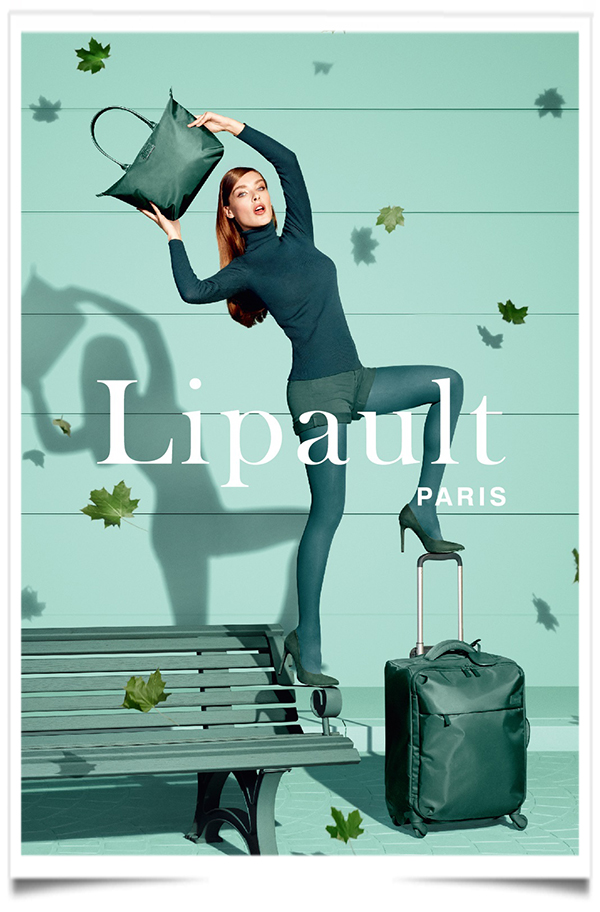 Lipault is the latest brand looking to capitalize on the luggage fever sweeping the industry, with a collaboration with Jean Paul Gaultier set to launch in August. Following the success of Rimova, a brand of LVMH, that is a good Idea indeed.
Following a line codesigned with Inès de La Fressange last year, the capsule, which will be distributed in Lipault stores and on the brand's e-shop as well as in select retailers internationally, marks the second hook-up for the French luggage brand since being acquired by Samsonite Group in 2014.
The Gaultier capsule — a first for the couturier, who did bags for his now-shuttered ready-to-wear line but has never before dabbled in luggage — is based around a soft suitcase available in three formats that plays on the house's masculine/feminine and innerwear/outerwear codes. It has a sober patchwork of pin-striped wool and nylon on the outside and, on the inside, a contrasting pink satin corset to hold items in place. The line includes a range of leather goods and small accessories. Prices range from 69 euros for a toiletry bag to 269 euros for the large suitcase.
The aim was to add a touch of fashion and fun," said Sophie Waintraub, general manager of Jean Paul Gaultier, also present at the event.
Lipault was founded by François Lipovetsky in 2005 and in the pre-Samsonite era generated around 95 percent of sales locally. But it's steadily going global.