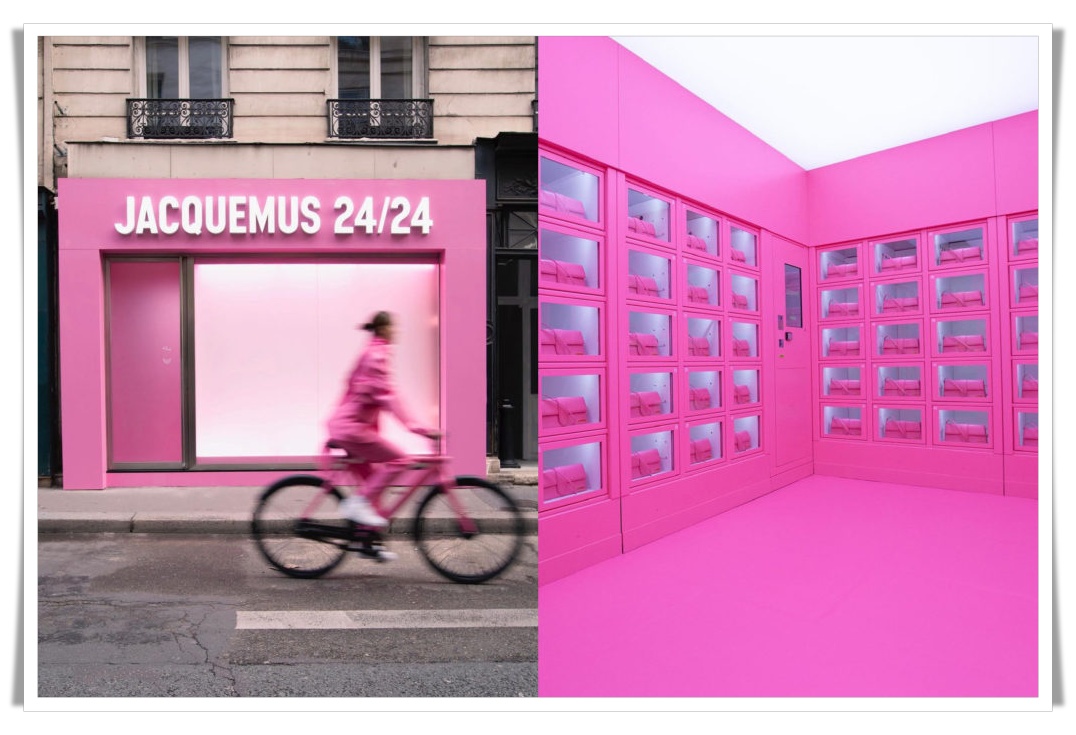 After its flower store this summer, Jacquemus is back with a new ephemeral concept. This time it is a temporary boutique as its name suggests, "Jacquemus 24/24", it will be open continuously.
The pop-up is inspired, in fact, by automated stores, with an exclusive selection of pieces, which will be available for purchase via vending machines, without interruption and 24/24, 16 de la rue de Richelieu Paris.
Selling luxury products like supermarket products to break the boundaries? The idea, which may have seemed preposterous last year, now seems acceptable, after two years of pandemic and extreme digitalization.
En novembre 2020, le fondateur de la griffe avait posté sur son compte Instagram une vidéo de distributeur automatique cachant derrière ses vitrines, non pas des canettes ou des paquets de chips, mais ses célèbres mini-sacs, dont le Bambino, le Pitchou et le Gadjo, tombant l'un après l'autre dans le panier au son d'une monnaie trébuchante.
Il s'agissait juste d'un teaser pour annoncer un nouvel événement, indiquait, acquemus s'était alors contenté d'affoler les réseaux sociaux…avant de passer à l'acte un an plus tard. Finalement c'est mieux qu'une boutique vide. No?