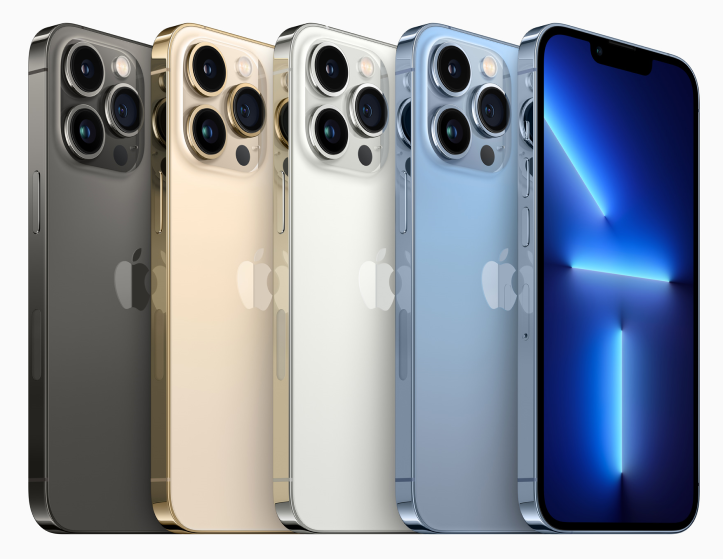 The subtle aesthetic changes in Apple's latest collection of iPhones, iPads and Watch hold no carrot for a fashion set that craves newness.
But the company, which held its virtual "California streaming" product announcement on Tuesday, is betting that its beefy camera upgrades and other under-the-hood improvements will keep its smartphones in high demand.
The most obvious change to the iPhone 13 and 13 Mini is a slightly smaller notch on the top of the display and some tweaking to the rear cameras, including a new diagonal positioning that replaces their vertically stacked array.
The iPhone 13 Pro and larger Pro Max, outfitted now with a Super Retina XDR display, comes in a new Sierra Blue color option. According to Greg Joswiak, Apple's senior vice president of worldwide marketing, the new blue finish required "multiple layers of nanometer-scale metallic ceramics applied across the surface."
These 5G phones boast Apple's A15 bionic chip, which promises better performance and longer battery life. It also factors into some of the iPhones' new camera tricks, which may be their biggest selling point. Improved photography from the 12-megapixel ultra-wide cameras performs better in low-light or night-time situations. Budding filmmakers may enjoy a new cinematic mode that can hold focus on the subject, wherever they move.
"Focus transitions happen automatically in real time, like from one subject to another," explained Johnnie Manzari, a human interface designer with Apple.