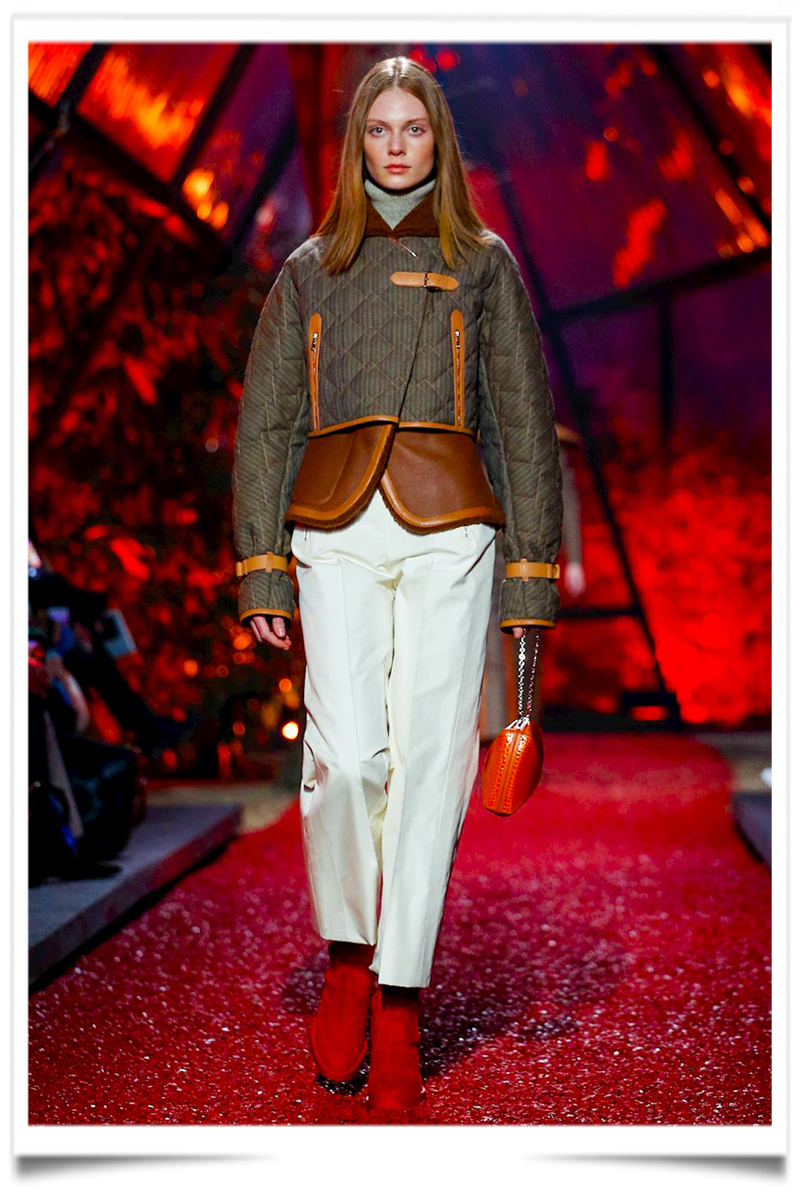 Certainly, no one expected to be attending a show outdoors with an outside temperature at 6 degrees centigrade. Even if Hermès provided us with some ultra-soft riding blankets to bundle up against the cold, but by the time the catwalk started almost 50 minutes late as usual. In the artificial fog Hermès presents its lastest collection to Duchess and Ladies.
The setting was a transparent awning surrounded by trees bathed in Hermès-orange light  a suitably dramatic backdrop for Nadège Vanhee-Cybulski's opening sequence of sleek outfits in dark leather set off by glinting hardware.
The Hermès woman has a sporty side, too: A sheepskin aviator jacket, a quilted calfskin hoodie or a sweeping blanket coat suggested she was not afraid of hitting the great outdoors. In its great leniency, Canal-Luxe has found it not too bad.