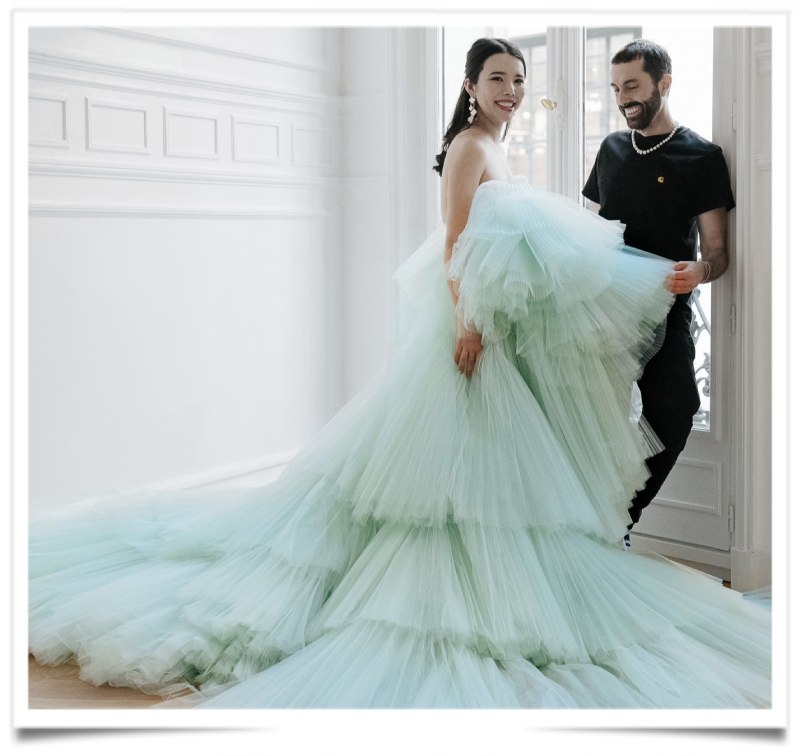 By all accounts, Giambattista Valli's move into haute couture in 2012 was a risky one. In the previous years, Yves Saint Laurent, Christian Lacroix, Emanuel Ungaro, Balmain, Jean-Louis Scherrer and Hanae Mori discontinued their high-fashion operations, and the rarified, costly enterprise appeared to be crumbling.
During the Pandemic, Valli held several still-life exhibitions of his haute couture instead of runway displays, and they attracted a steady stream of visitors, not just fashion fans.
It is the wonderment that haute couture evokes that drives the designer to create. There are few people who can tell whether the front row is occupied by a princess or a workman.
Having spent seven years designing RTW at the elbow of Emanuel Ungaro, the Rome-born designer launched his signature line in Paris in 2005. In addition to Roberto Capucci, Fendi, and Krizia, he has worked at Roberto Capucci, Fendi and Krizia.