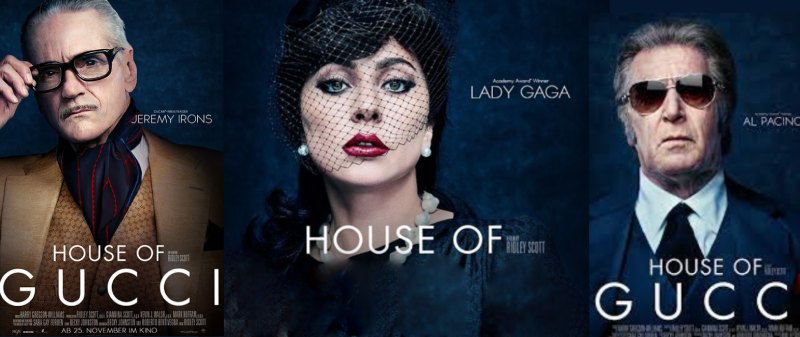 "House of Gucci" doesn't even open in theatre until Wednesday. Media reviews of the film were embargoed until today, but reactions on social media have been mixed. Some people who have seen advance screenings have called it an amusing satire. And Scott has said that's what he was going for satire. Other viewers have deemed it overstuffed and unfocused, while a few have praised it as a masterpiece, sparking early buzz for Gaga and Driver in the Oscars race.
So many brands today are trying to claim a generational legacy, but very few, aside from Missoni perhaps, actually have the feeling of a family business.
The actual Gucci family may no longer be involved in the brand, but the film gives them a whole new Hollywood legacy. Sure, it's not the family history. Most luxury brands have in mind when they spin romantic tales of heritage, but just before Thanksgiving, it's a family as crazy as your own. There's something brilliant and true in that.
A film on Fashion without Anna Wintour will not have enough reflected that petty and blufffing world even if at that time she was out of the Italian Fashion.
How many people have a black sheep of a brother like Maurizio Gucci who ultimately ends up being the golden child? Or an over-the-top ex-wife like Reggiani (albeit maybe not one who'd resort to hiring a hitman)? How about a fast-talking uncle like Pacino's Aldo Gucci, have penchant for pastel .
A protracted "Pretty Woman"-like shopping scene, that I spent the first half of the film wondering if Gucci was secretly behind the whole thing. Especially since Salma Hayek, wife of Gucci parent company boss François-Henri Pinault, chairman and chief executive officer of Kering, has a role in the film as a psychic. Coincidence or just clever casting? Who knows