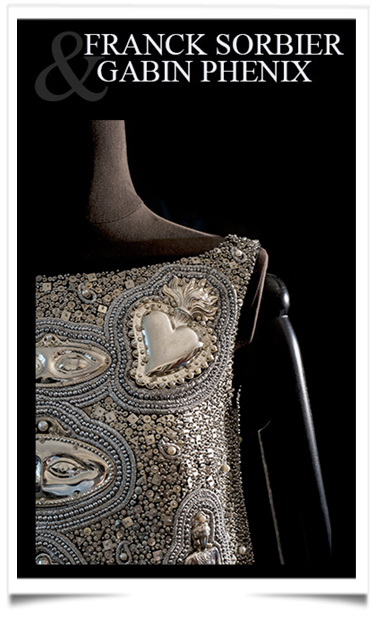 Franck Sorbier is organising a prize draw to win a dress of Haute Couture. It is a very special dress worn by the French Pop Star Milen Farmer during one of her musical Tour.
If you buy a t-shirt Franck Sorbier (click here), you might win that dress. Take a chance now.
Of course, there will also be
2 invitations at the next Franck Sorbier' s Winter 2015-2016 collection in January along with a night in a four star hotel (on 8th July 2015) and invitations at the closing date of the 2015- 2016 Winter Haute Couture collections in presence of Franck Sorbier on 8th July 2015.
1 tickets for the 2015-2016 Winter Haute Couture collection
+ a exceptional drawing dedicated by Franck Sorbier
So to buy a ticket for Haute couture click here