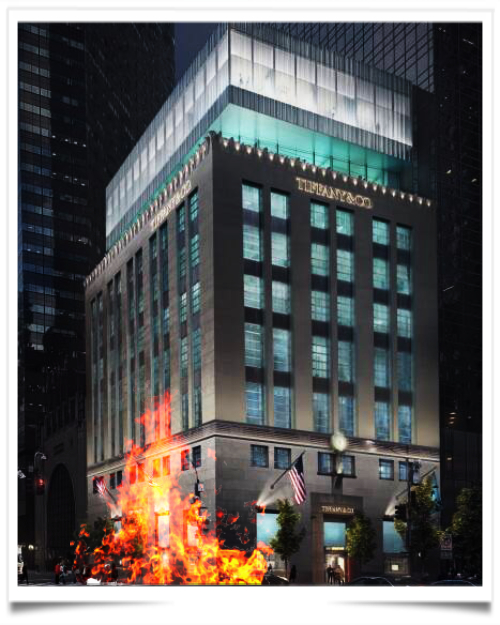 A fire broke out Thursday morning in Tiffany & Co.'s recently renovated flagship store in Midtown, but the "money never sleeps" boutique was already preparing to reopen a few hours later.
At 9:38 a.m., the New York City Fire Department received a call and crews responded to 727 Fifth Avenue at East 56th Street. According to a NYFD spokesperson, no injuries were reported. Two employees who were on the scene before the store opened at 10 a.m. were sent for medical consultation as a precautionary measure. Every day, 200 employees work in this busy location.
Following a fire department inspection, the retailer has postponed the store's reopening until Friday. Jewelry, watches, porcelain, gifts, accessories and other luxury items were not damaged by the fire – even the fire didn't want them! Jeweller wins environmental award and commits to decarbonization, a bad start for CO2.