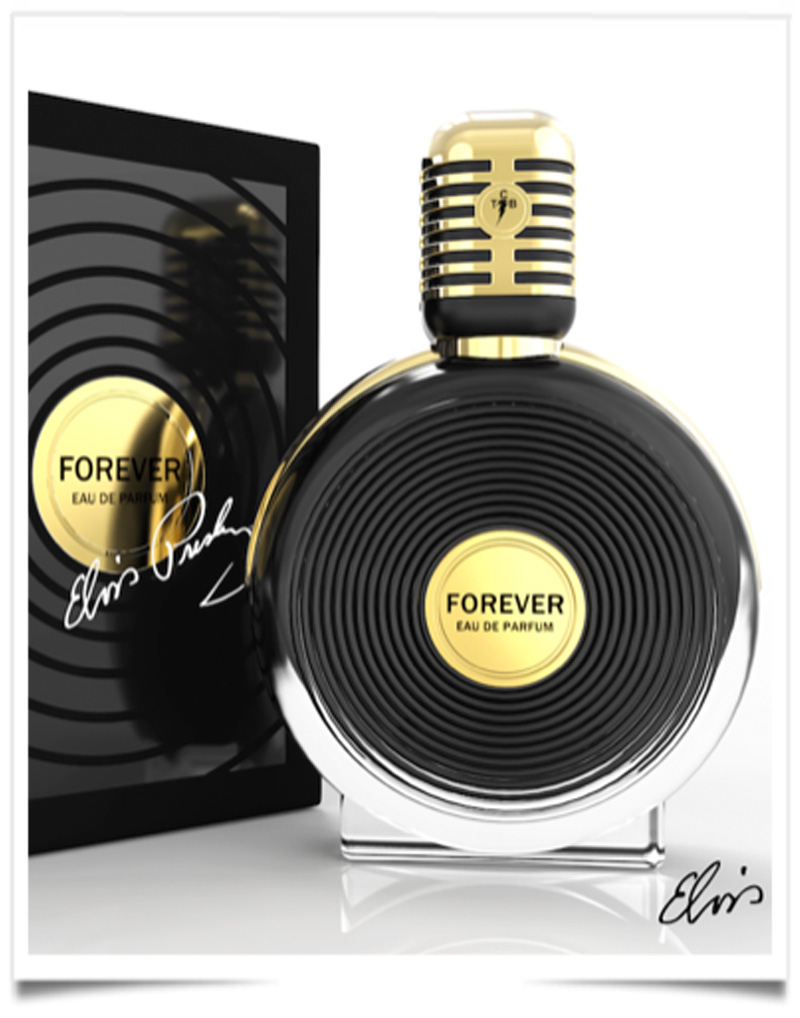 Elvis is alive Authentic Brands Group, the owner of the rights to the late singer's name, and Bellevue Brands have partnered to launch the Elvis Presley fragrance collection this fall, a line of scents for men and women.
The initial collection is comprised of four fragrances under the names Legend and Forever. The men's Legend scent has musky and spicy ingredients such as pink pepper, amber and cedarwood, while Forever features black pepper, incense and fir balsam. For women, Legend has floral notes of hibiscus water, lavender buds, orange flower and rose, while Forever for Her has mandarin, apple blossom, pink pepper and ebony woods.
The bottles containing the fragrances nod to Elvis' music history. Legend features a gold-plated mold of the entertainer on stage and Forever is a record-shaped bottle with a gold or silver vintage microphone top.