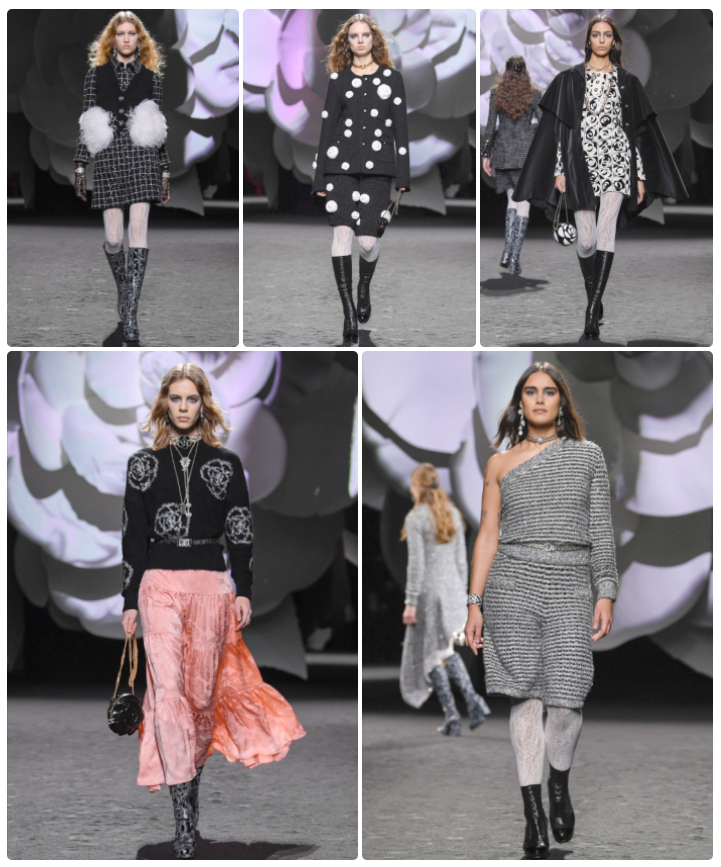 A giant white sculpture of a camellia flower dominated each of the two pitch-black circular arenas at the Chanel show. On each seat lay a fresh camellia.
From the black leather versions on a trenchcoat's collar to the fuzzy white flowers sprouting from a black sweater, Virginie Viard's fall collection was an ode to the camellia. A graphic black-and-white pattern appeared on a ball bag as well as oversize enamel rings.
As early as 1913, Chanel's founder Gabrielle "Coco" Chanel was photographed wearing one on her belt, and camellias appeared in her collections from 1924 onward. His fall 2005 haute couture show featured a wedding dress embroidered with 4,000 camellias, an iconic detail of Lagerfeld's 36 years at the helm.