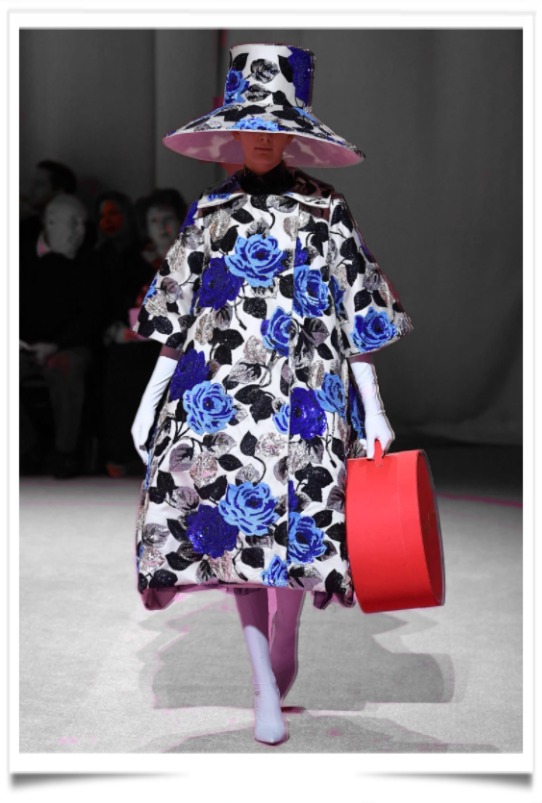 Pink curtains and bouquets of flowers, a chamber orchestra in evening wear played under a giant Baccarat crystal chandelier. Then, two golden doors opened silently, revealing a fashion show reminiscent of mid-century couture, with Laura Ashley-type flowers, and spectacular headdresses masking the faces.
A fashion that begins as a joyful and subversive "fact" tale, ending with a latex suit, a female mistress holding a submissive on a leash, who is going to have a bad time, or maybe the best time of his life.
Born in London and raised in southeast London, Quinn attended Central Saint Martins and graduated in 2014. Quinn is the youngest of five children. He had won the Stella McCartney scholarship in 2016 to release this Vowels song to us. Welcome to London Fashion Week.
Anonymode