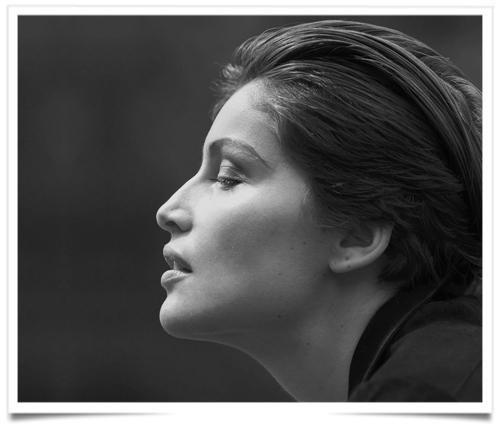 Louis Garrel and Lætitia Casta got married last Saturday in the village of Lumio in Corsica, where Jacques Mouclier once had his house, located a few kilometers from Calvi. The Village is hanging on the Corsican mountain facing the citadel of Calvi where it is said that Admiral Nelson would have lost his eye.
Paris Match reminds us that Lætitia Casta owns a villa in Lumio in which her grandmother worked as a housekeeper. This marriage took everyone's attention because the two stars were present at the same time at the last Cannes Film Festival, but did not want to climb the stairs of the palace of the festivals together.
Who is Louis Garrel, Laetitia Casta's new husband? This 39-year-old comedian is the son of film director Philippe Garrel, and regularly plays  in French independent films. He has never played in big blockbusters, but has nevertheless managed to create a solid career.
 He has played for Maïwenn, Christophe Honoré and even more recently Arnaud Desplechin in "Les Fantômes d'Ismaël" presented at the opening of the Cannes 2017 Film Festival.
He will soon be appearing as Jean-Luc Godard, the next film of Michel Hazanavicius. On the privacy side, he has long been the companion of Valeria Bruni-Tedeschi, a couple who adopted a little girl. Laetitia Casta, a cover-girl, with her missions for UNICEF, on the shores of Lake Chad, where thousands of families flee the persecution of Boko Haram, has a busy life. Actress, she will now have a common career with her husband.
Anonymode