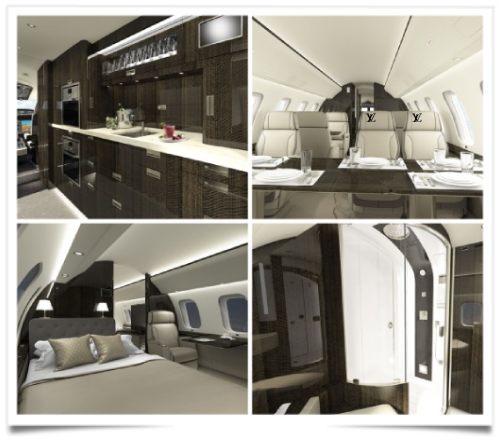 After Elon Musk, Internet users can now follow the journeys of the personal plane of the prince of luxury. For several days, a website highlights the extremely polluting, and sometimes even useless, travels of the Lord, president of "Mouette and Psy".
Indeed, the account reveals impressive CO2 emissions. Last month the private jet spent 176 tons of CO2, it means 17 years of consumption for an average French person. The CEO of the group owns a private jet "Bombardier Global Express" at an estimated value of 48M€, without options. Combining performance and comfort, this business jet is considered as one of the most efficient private jets in the world. It has a range of 13,000 km, allowing it to fly internationally to its 54-square kilometer island paradise in Bahamas.
It is observed that with this plane, the unnecessary and recurrent short trips, as for example the crossing of London made last May of a duration of only 10 minutes emitted more than 200 kilos of CO2. It is interesting to note that the groups of these Emperors, who sell us ecology in high doses, do not apply it to themselves.
It is true that to get down to St-Tropez to the Mas, the TGV is not practical: two hours to Avignon and then 1 hour 30 minutes to reach the villa. By private plane, it only takes an hour to get out of Paris to Toussu-le-Noble, then an hour flight to land in Toulon, and then a 20-minutes helicopter ride to the villa. In total, almost the same timing as the TGV !!!! But the train would mean to the Lord to mix with the plebs, a challenge for the prince and his descendants: not luxurious enough for their Rimowa suitcases.
F