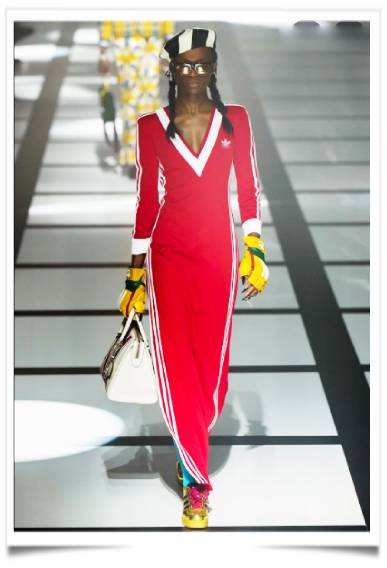 While a slowdown in China weighed heavily on Adidas in the first quarter, the company's executives remained optimistic, predicting a return to growth. Adidas net sales rose only 0.6 percent to 5.3 billion euros in the first quarter and EBIT fell 38.5 percent to 437 million euros.
In the first quarter, revenues from Greater China fell 34.6 percent to generate 1 billion euros, and revenues in the rest of Asia Pacific dropped 15.7 percent to make 506 million euros.
Currently, 45 cities in China are under lockdown due to the country's & COVID-19 policy, Rorsted noted. Compared to other brands, like Puma, the speedily growing but smaller German sportswear brand, Adidas is much more exposed to the Chinese market.
Around a quarter of Adidas stores in China are currently closed. Adidas expects revenues in China to continue to decline right up until the third quarter of this year,
The numbers in all other territories were far healthier than those in China, with the categories soccer, running and outdoor doing particularly well over the first quarter, Adidas reported.
Over the coming year, Adidas planned to put more emphasis on culture and lifestyle in "key cities" like Paris, London, Berlin and Dubai, Rorsted said, listing collaborations with Gucci, Prada and Y3 as well as the ever-popular Yeezy range. In North America, Adidas revenues grew 12.8 percent to hit 1.4 billion euros. We want to double down on this.
A newly minted deal with Footlocker stores globally should triple retail sales for both companies up to 2 billion euros by 2025, he noted, adding that Adidas expected to make 100 million euros in incremental net sales from the deal this year alone. Footlocker would also play the lead in Adidas; new take on its basketball offerings.