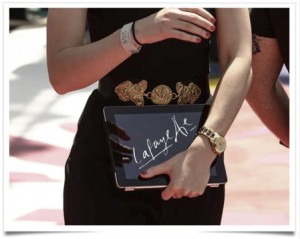 The international Galeries Lafayette development have announced that they have reached an agreement with Westfield and Gruppo Stilo – two leading international mall specialists – to open their first and wholly-owned store in Milan within Westfield Milan, the expected largest mall in Italy.
The future Galeries Lafayette « flagship » store (18,000 m2, four floors) will be one of the main attractions of Westfield Milan, expected to open in 2017/2018.
Located 20 minutes away from the centre of Milan and 10 minutes away from the airport, this prestigious mall will include more than 175,000 m2 of sales area, including 300 stores and 50 restaurants, cinemas and other entertainments.
After the recent openings in Berlin, Casablanca, Dubai, Jakarta and Beijing, and adding to the planned openings in Doha and Istanbul, this new Italian project will reinforce Galeries Lafayette's international network. This project is Galeries Lafayette's second European opening outside France, and will allow the Group to bring to Italian clients and Milan tourists its unique know-how in fashion – from accessible to luxury.
Over the last 18 months, Galeries Lafayette significantly increased the rhythm of their international openings. This new Italian project confirms the international attractiveness of the brand.