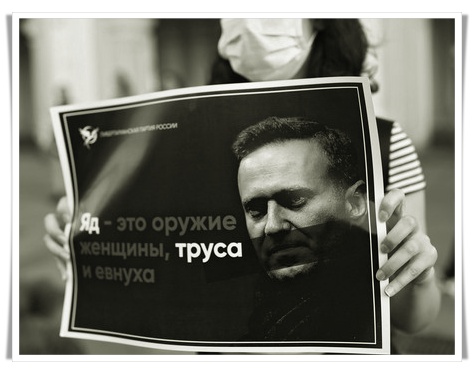 Calls to boycott Yves Rocher are proliferating online as Russian opposition leader Alexei Navalny has been sentenced to two years detention for violating parole in a case linked to the French beauty company that dates back almost a decade.
Yves Rocher said in a statement Thursday that it has never filed a complaint against Navalny or his brother Oleg, or made legal claims against them at any time.
The case dates back to 2012, when local authorities questioned Yves Rocher Vostok, Yves Rocher's Russian subsidiary, in a judicial investigation into the Glavpodpiska company that was owned by the brothers. Yves Rocher said clues were found making it likely fraud had been committed by Glavpodpiska against the company, whose services had been recommended after the Yarsolav post office seemed to be struggling with the volume of packages. Oleg Navalny was a senior official at the Russian post office at the time.
A first judgment was handed down against the Navalny brothers on Dec. 30, 2014. The judgment was then confirmed by the Moscow Court of Appeal in 2015 and by the Russian Supreme Court in 2018.
Alexei Navalny was sentenced to a suspended prison sentence of three-and-a-half years, with a probation period of five years, ending Dec. 30, 2019. In 2017, that was extended to Dec. 29, 2020.
In 2018, his brother received the same sentence but involving served prison time, for money laundering and fraud.
The brothers in 2018 filed a complaint with the constitution of civil party for "slanderous denunciation" against Yves Rocher in Vannes, France. That case was closed at the end of 2019, but it has been appealed.
On Thursday, Yves Rocher published a press release on its website in English, saying: "Our group reiterates its total commitment to and respect for individual freedoms, the rule of law and freedom of expression.