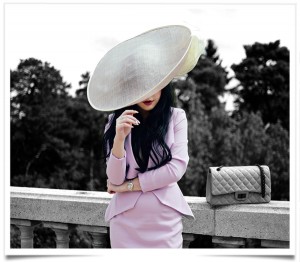 Born and raised in Singapore, now Australian-based Willabelle Ong is the creative professional, influencer, and travel enthusiast behind the luxury lifestyle and fashion site, Pale Division. She has collaborated and blogged for a diverse clientele, with profiles ranging from Gucci, Longines, and Schwarzkopf, to eBay, Sony, and Lenovo.
Other celebrated brands that have reached out include SK-II, Mode Creation Munich (MCM), Logitech, Nokia, Magnum, NARS, Benefit, ASOS, Reebonz, Melissa, River Island, and so on.
Travel-wise, Willabelle's work has taken her on sponsored trips to remarkable countries — the most recent being France for instance, as well as the opportunity to work alongside major bureaus like InterContinental, and Shangri-La Hotels and Resorts.
Recognised by a strong social media following in particular, Willabelle has also been invited to attend and cover events internationally — including FIDé Fashion Week as a Celebrity Social Media Corespondent and Audi Fashion Festival as both an insider and influencer under Singapore Airlines. In the same year, she was appointed winner by the general public for the ASOS State of Fashion styling competition, Australia.