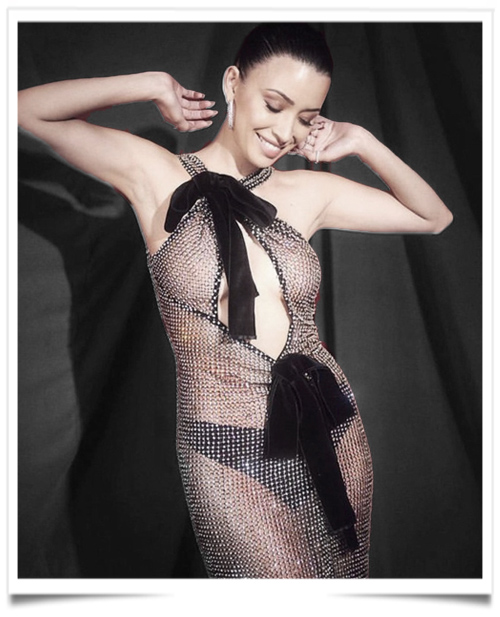 Actor Christian Serratos is best known so far for her role in "The Walking Dead," but she's about to become a lot more recognizable to the masses when she takes on the role of Selena in Netflix's upcoming "Selena: The Series," which premieres on Netflix Dec. 4.
She attended the American Music Awards Sunday night, wearing a Tom Ford gown and Forevermark jewels selected for her by her "Designer" .
As a stylist when you fall in love with something, you hope that the right girl and the right event comes along so that you can get the dress and style it. And she was the right girl. She's stunning and I think Tom Ford noticed how stunning she was. It just felt right; she feels like the Tom Ford aesthetic. It was a really good collaboration.