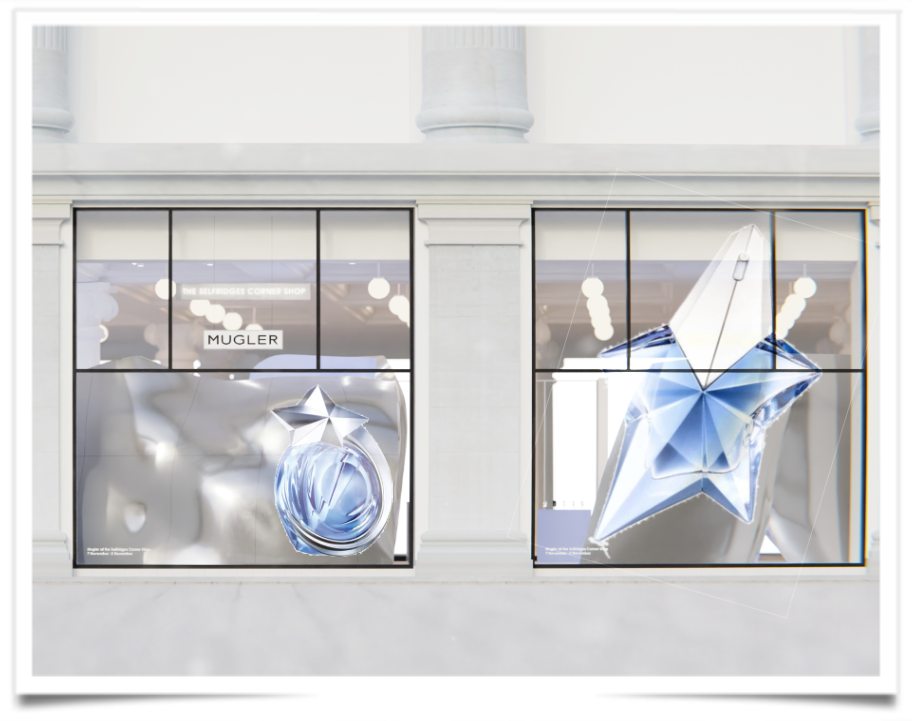 With Body Spaces, French luxury brand Mugler will take over Selfridges Corner Shop until December. The brand's fall 2022 and spring 2023 collections, along with festive gifts, will be featured in the space, along with its signature scents Angel, Alien and Alien Goddess.
In partnership with Random Studio, The Corner Shop features reflective silver surface sculptures depicting the contours of the human body. The brand has never set up an immersive pop-up before. It's a unique approach that is accompanied by a strong architectural gesture.
Chrome hues will be available in a limited number of fragrances. Mugler is offering 30 hand-blown, hand-sculpted bottle variations of Angel, one of Mugler's bestselling fragrances.
In the Corner Shop, Mugler perfume customers will be able to refill their bottles at the fragrance fountain. As of 1992, Angel has been refillable, and the brand has committed to disposing of it sustainably and ethically.