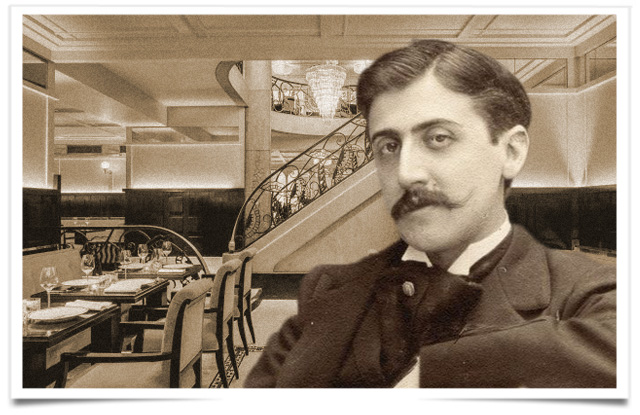 Opened in 1880, Parisian restaurant Drouant is open. The historical 1,475-square-foot establishment, which sits just next to the Opera Garnier in the second arrondissement of Paris, needed to be finished in time for the Goncourt Prize, a prestigious French literary ceremony that has been held in a private salon on the upper level of the restaurant every year since 1914.
The race was completed on time. On Nov. 4, author Jean-Paul Dubois was honored in a freshly redecorated Goncourt salon, following the footsteps of previous laureates Marcel Proust, Simone de Beauvoir and Leïla Slimani, who won the prize in 2016 for her haunting novel "Lullaby." The restaurant, helmed by chef Emile Cotte, officially reopened to the public on Nov. 12.
When we ripped out the parquet on the ground level, we discovered Ruhlmann's original floor design: a colored mosaic created by the architect himself, Casiraghi said. The ceramic tiles were too heavily damaged to be kept, but Casiraghi paid homage to Ruhlmann's original idea by creating a stone mosaic, which is more resistant than ceramic.
The architect added travertine into the mix, a stone that was mostly used to build Brutalist buildings in Thirties Milan, a nod to his own origins.