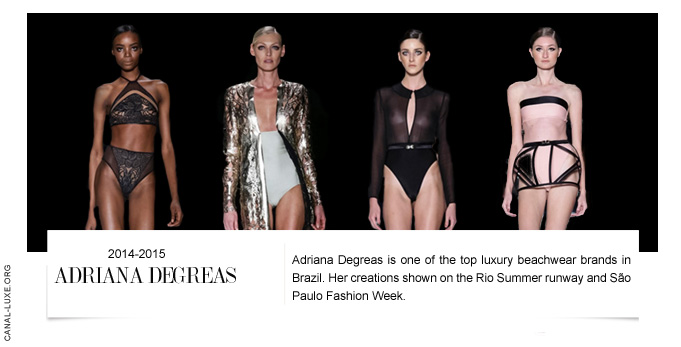 Adriana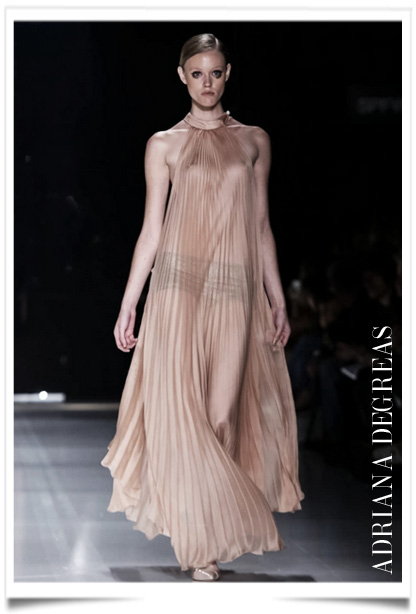 Degreas is one of the top luxury beachwear brands in Brazil. Her creations shown on the Rio Summer runway and São Paulo Fashion Week, are an icon to national and international brands. To fashion critics, Adriana Degreas represents cutting edge designs in beachwear.
The high end fit is what gives credibility and exclusivity for this designer, that built a luxury DNA without excess, above the trends and fashion common place. The moulage technique gains power in her creative process and results on elaborated pieces, sensual and elegant.
Far from the tropical stereotype, the designer also extended her collection to the winter and created fur coats and pieces in knitwear, jacquard, cashmere, vevelt, among others. Recently, the brand launched the Private Gym – an exclusive activewear line – and the Le Petit Bain – a children´s line developed for the little but demanding clients.
Much more than simply a Brazilian bikini brand, Adriana Degreas dresses sophisticated women, such as celebrities and trend-setters.
The concept of her proposals since 2001 reinforces the positioning of a brand that understands its own work and gives a new definition for the Brazilian beachwear.