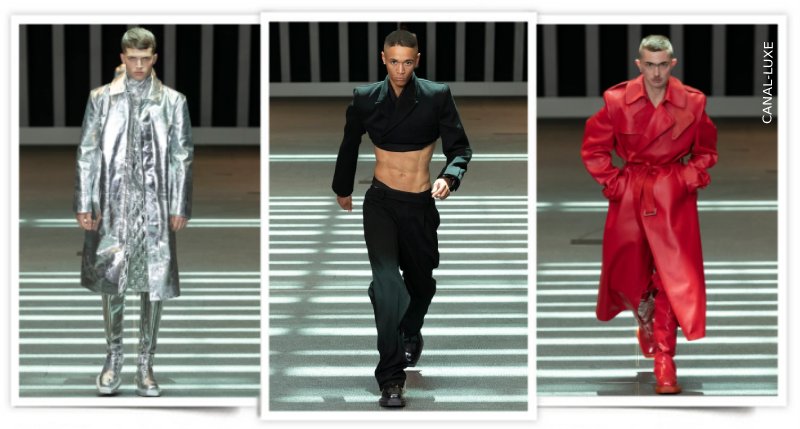 While visiting Zurich airport to scout locations for a Vetements photo shoot, Guram Gvasalia spotted a building under construction with rows of white, industrial beams slanting over a triangular void.
The sunlight reflecting on the concrete floor reminded him of a bar code, a symbol of his new brand, Vtmnts. The spring 2023 fashion film was released in time for Pitti Uomo, Milan and Paris fashion weeks.
As if straight from Star Wars, the futuristic setting accentuated the architectural nature of the masculine tailoring, coats and jackets wearing up to three layers of shoulder pads, depending on how imposing you desired to appear.
There was so much shearling and puffer jackets in the collection that it could have been mistaken for winter if it weren't for the HotPants, and rampant cropping, which left tummies exposed under shirts, bombers, and blazers.