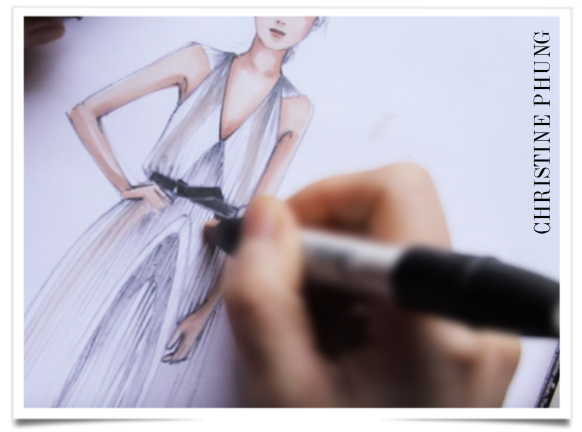 Since Yiqing Yin left his role as Leonard Creative Director at the end of 2015, the role remained empty until now. Following Yin's departure, Leonard took the time to work alone in his Parisian studio. In May 2016, Leonard began priming stylist Christine Phung to take over as the new Creative Director of the House.
Christine Phung has received several accolades, including winning the Aubusson loves fashion contest last year and recipient of the Andam First Class Collection award in 2013.
A graduate of the Duperré School and the IFM, she has worked for Christophe Lemaire, Chloé, Vanessa Bruno and Dior child, as well as a sportswear line for Lacoste, and Rossignol brand Veja ethical sneakers. Phung launched her own brand in 2011, which can be described as "creator-premium brand". Phung is now coming under Daniel Tribouillard always very hands on and she will work under his direct supervision. Designer usually hates that, so we will see.
Anonymode.