Particular breed of Victorian-barocco irreverence meets Fashion for a limited edition. "My dream of designing a collection that's a true reflection of me " said Romi.
The collection's story was based upon a Victorian adventurer in South Africa, fusing prim Victorian tailoring with traditional African neck adornments.
 A lengthy, arduous process, showcasing a level of craftsmanship that reassured us that wearability needn't compromise artfully-made clothes.
It all felt very beautiful; the romantic, yet tough, clothes, but it was a type of beauty that Romi has really made her own .
Going for Baroque. A slick of gold, a flash of sequins, a touch of leopard print, this look is all about luxe textures.
Her style includes an element of fantasy that is intrinsically feminine and sexual-charged yet nonchalant."
It has now come to life through this collaboration," Romy Loch Davis explained.
Infused with South Africa and Italian roots she has a penchant for quirky design that communicates her femininity, while maintaining a tongue-in-cheek, coquettish humour, with a little of seventeen century.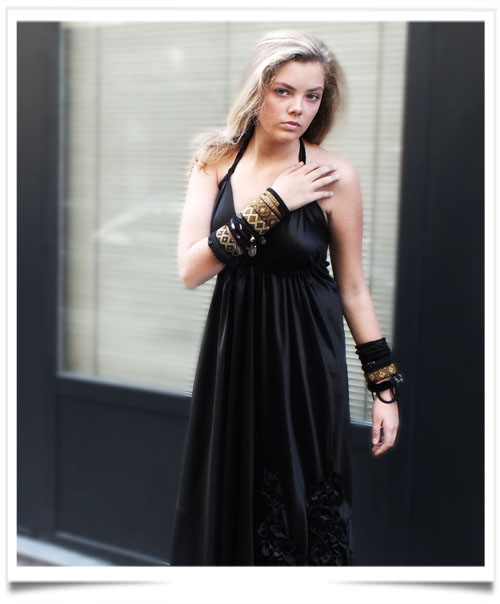 Boutique :
Romi Loch Davis
11 rue du Pré aux Clercs
Paris 7ème