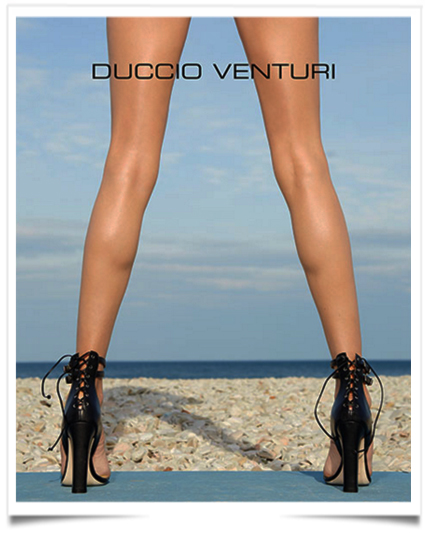 Do you want to discover a new name in the shoemaking industry? Do you want to wear the most fashionable shoes of the moment at the Ready-to-Wear fashion week in Paris? Just read our article and go and buy them?
Born in Italy, Duccio Venturi Quattrini, is a descendant from a family with a long tradition of shoe production. Very young, he decided to go to Milan where he started a collaboration with "CADETTE" designed by FRANCO MOSCHINO. Then he moved to Paris to work with THIERRY MUGLER.
Back in Milan he met SERGIO ROSSI, the Master of Italian shoe design, and they began a collaboration for 20 years.
In 2011 Duccio launched his first own collection of shoes under the name "Duccio Venturi" with a well-defined objective: design a timeless shoe and rewrite a new contemporary elegance based on quality as first priority.
Creative and intrigued to know all about realization of high-quality shoes, combines aesthetic and technical ability, defining him-self "Bottier" rather than Designer.
Duccio Venturi Collections, is made to satisfy the most sophisticated woman's desire.