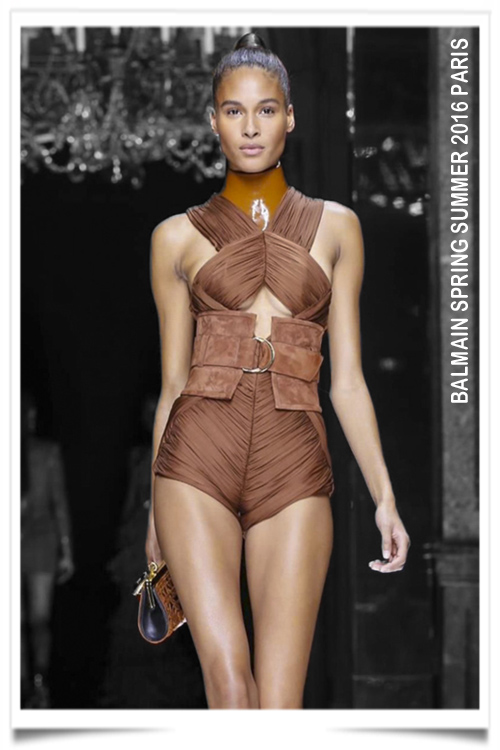 For his Spring/Summer 2016 collection, the French designer Olivier Rousteing produced a show extremely prolific. the show is based on three main ideas: fishnet, crossed bustier and flying dress which comes in different materials and colors throughout the presentation.
The music of Michael Jackson rhythmed the presentation.
It is nevertheless worth noting that most models were too thin and that the clothes were not adjusted to the body and were floating giving an impression of unfinished while the collection is superb.
It's finally nice to see a young designer loving women and wishing to sublimate them. When is it the come back of elegance at the other shows. Thank you Mr. Rousteing. The Canal Deluxe team enjoyed your show.
Anonymode.