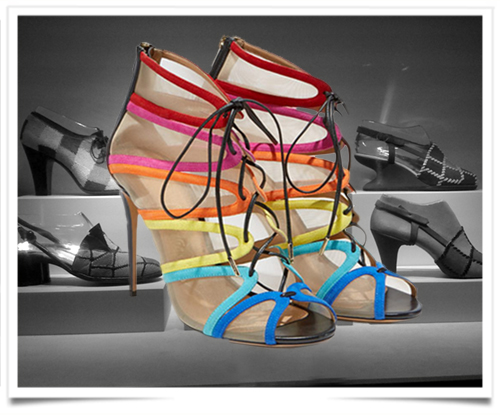 Ferragamo celebrates 100 years in Hollywood with an Edgardo Osorio capsule collection.
A women shoes capsule collection created in collaboration with designer Edgardo Osorio celebrates the 100th anniversary of Salvatore Ferragamo on the Hollywood scene, and the brand's very close connection with the Golden Age of US cinema.
The 'Edgardo Osorio for Salvatore Ferragamo' collection was inspired by Salvatore's archives, and draws playfully among famous 1930s, '40s and '50s models, reinventing them from a contemporary perspective.
It features some of the Ferragamo classics: the Rainbow platform wedge, the model with polka dot uppers and the winged sandals, some of them designed for Hollywood stars such as Mae West, Joan Crawford and Marilyn Monroe.
We love the rainbow heels, winged mid-heel sandals and black and blue booties. Drool much? Keep scrolling.