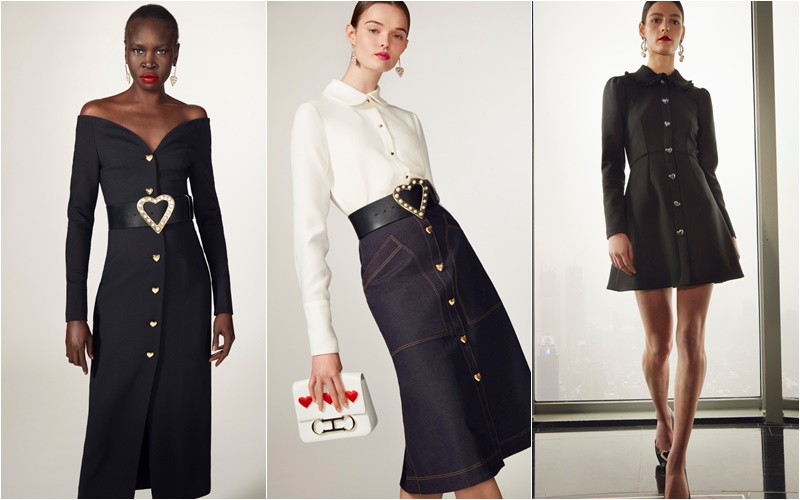 Carolina "Errare humanum est "  ;With a flurry of sequins, tulle and taffeta, the designer made the heart ache to dress up again in a pink silk faille sweetheart cocktail frock embroidered with scattered candy-colored hearts, a wildly chic red giraffe print taffeta strappy dress, or a drop-dead gorgeous black mermaid gown with pink tulle frothing out from the hem.
Despite the reality of gowns not selling as much, it's still something that's one of my highlights, and I don't think it would be Herrera without them; taking a moment to describe a black polka-dot jacquard pleated baby doll confection aspure joy Indeed.
Honoring Herrera's first ready-to-wear show in February 1981 held at the Metropolitan Club, where neckties were required and guests included Diana Vreeland, Andy Warhol, Bianca Jagger, Studio 54's Steve Rubell and a front row full of socialites Gordon brought back the fashion party.