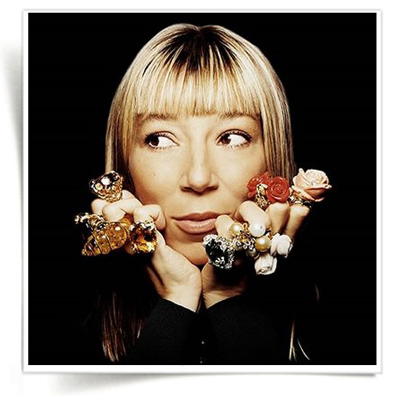 Victoire de Castellane will never been a great French jewellery designer. For many years she was the designer for Dior highly recommended by her oncle who was working for Karl Lagerfeld. To tell you the truth, she does not how to draw and when she was working at Dior, she used to say that there were enough designers to understand her inspiration. Inspiration she found in her grand mother, Sylvia Hennessy, Comtesse de Castilleja de Guzman who used to change jewells several time a day.
That is all her experience ! So can you imagine Vermeer asking to students to draw for him « La Laitière » : isn't it ridiculous ! We wonder how a luxe firm like Dior can tolerate it. Victoire de Castellane succeeded to run Dior jewellery department without no legitimity as she had no real experience.
That is the society in which we live where the people without no skill become good and those with skill have no work because the true artists do not need to justify their creation whereas the others do not cease to prove it and are shown as genius. It is a real nonsense. Finally, in order not to be again to be consider as unbearable, you only have to look at the photos and you will be able to judge by yourself. As you have understood, we do not like it. Do not forget that a name preceded by a particle does not guarantee talented skill.