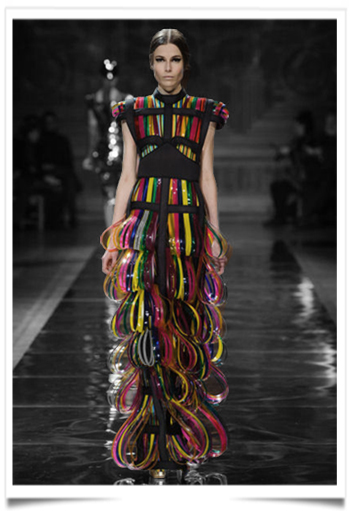 Never stopped. However, feeling the pull of the fashion industry and soon after completing his law degree had the good fortune to spend a year as a intern with one of France's most renown fashion designers, Mr. Guy Meliet, from whom he began to learn the techniques of haute couture.
Oscar Caravallo is coming from Galicia, in North West of Spain. Upon Mr. Meliet's passing, Oscar continued in Caracas at his own atelier directing many of the late Meliet's former team of couturiers to create his own designs. Within a few short years, Oscar became a favorite designer of some of the most elegant women in Caracas and his creations became increasingly sought after throughout Latin America. He soon began exporting to North America, where stores such as Saks Fifth Avenue and Neiman Marcus carried his designs season after season. After a hugely successful decade in Haute Couture, and having earned himself the nickname 'L'Enfant Terrible de Caracas," Oscar felt the need to continue his formal studies. He relocated to Milan, Italy, where he took a Master's Degree in Fashion Design from Domus Academy, one of Europe's most celebrated schools for trade
Oscar has always been known for his unique, personal and often theatrical touch, as well as his special attentiveness to femininity in his designs. Some common themes that can be seen throughout his body of work are the theatre, the dark fairy tale, the rock-star life, the drama of sex, tropical themes and organic shapes, Latin chic, humor and surrealism. He bases his work on concepts from Latin American and compelling life themes that reflect in every collection he has ever shown without ever losing focus on the female form.