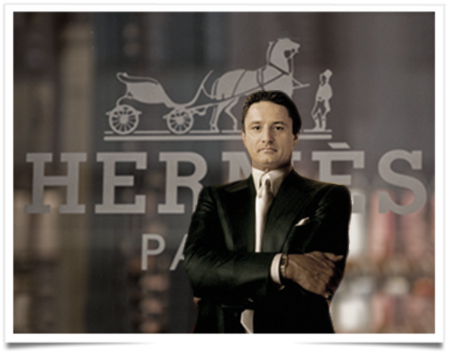 French luxury goods maker Hermès said its frustration at having arch-rival LVMH as its biggest external shareholder at its annual general meeting on Tuesday and once more called on the group to sell its stake.
LVMH, the world's biggest luxury group, which owns 23 percent of Hermès, was fined 8 million euros by the French market, AMF supervisor last year for failing to properly disclose its building of a stake before 2010. "We do not want shareholders that are rivals," Hermès Chief Executive, Axel Dumas told the company's annual shareholder meeting. "We want to preserve our independence."
In an interview, Dumas said: "LVMH is totally free to sell its shares and to be honest, would be welcome to do so." LVMH, owner of Louis Vuitton, Dior and Celine fashion brands, has repeatedly said it was "satisfied" being Hermès' shareholder and backed its management's strategy.
"But satisfied does not mean friendly. And they (LVMH) are not particularly friendly with our management." Separately, Dumas said Hermès was considering opening a shop in South Africa in the medium term, preferably in Johannesburg. He said he expected sales in Japan, one of the company's biggest markets where sales rose 6.5 percent at constant exchange rates in 2013, would be similar this year.
Hermès shares – which have lost nearly 2 percent since Jan 1 after climbing nearly 17 percent in 2013 – were barely changed in midday trading at 259.2 euros, valuing the company at 27.4 billion euros. That makes Hermès the third largest luxury group by market capitalisation behind LVMH and Richemont.