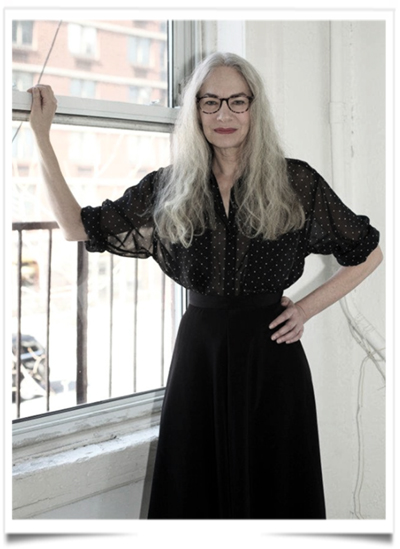 She told Fashionista.com: "You know, I've read so many times that modeling is vapid at best. I found it to be engaging and creative. It requires energy and an ability to communicate without words." If you thought that fashion and silver hair could not coexist, you were wrong. The new face for American Apparel -its advanced line- is a beautiful 62 year old with grey hair and a royal posture.
No surgery and Photoshop touch-ups, Jacky O'Shaughnessy, an actress, was chosen as a testimonial for the brand exactly for her natural elegance and, thus bringing to a global level the scouting work started by Ari Seth Cohen with his blog Advanced Style.
Could this be a new step towards the ultimate demolition of the ultra young, thin and white model cliché? Beauty holds no age boundaries. Women are beautiful at every age and its about time that the fashion industry realizes this. When we can relate to the models wearing the clothes as near our own age and not teenage girls it inspires us to purchase  fashion clothes. I approve American Apparel for taking this step which will hopefully become a trend in the near future.