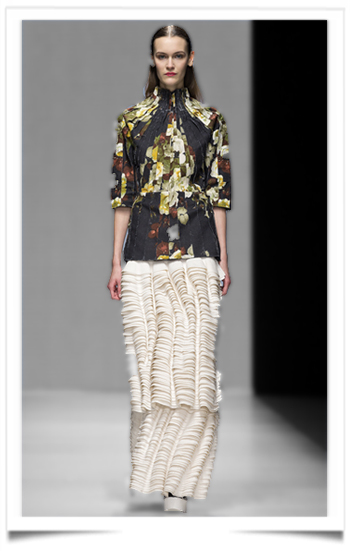 The young designer from La Cambre school in Brussels took home the award in the third year of H&M's design competition. His collection will be available in stores this Fall.
The 24-year-old, who is in his final year of fashion studies at La Cambre school in Brussels, unveiled his collection Tuesday at Stockholm's Mercedes-Benz Fashion Week. He is to receive a cash prize of 50,000 euros, or $68,375 at current exchange, and H&M will develop pieces from the collection to be sold at select H&M stores this Fall.
The H&M Design Award, a competition launched three years ago by the Swedish H&M , finds fresh young talent in the fashion world. Eddy Anemian said he'd like to launch his own brand but he was keen to get more experience in the industry first.

The student, who has interned at Gaspard Yurkievich, Yiqing Yin and Balenciaga, said his dream job would be working for Maison Martin Margiela or Lanvin.