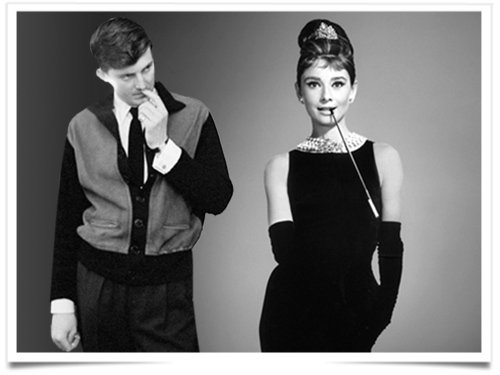 "His are the only clothes in which I am myself. He is far more than a couturier, he is a creator of personality," Hubert de Givenchy's muse Audrey Hepburn said of the designer. Loved by some of the most iconic stars of the 20th Century – from Grace Kelly, Elizabeth Taylor, Jackie Kennedy and Wallis Simpson, to his most famous muse Audrey Hepburn – Givenchy's name and legacy have been synonymous with Parisian chic for more than 50 years.
In 1927, he was born Hubert James Taffin de Givenchy. He came from an aristocratic family in the French city of Beauvais. The family's nobility stemmed from his father's side from the 18th Century, and artistic professions ran through his mother's hereditary line.
Givenchy enrolled at the Ecole des Beaux-Arts. He began his career as an apprentice of Jacques Fath in 1945, and continued to learn the art of the couturier over the following years from Robert Piguet, Lucien Lelong and the legendary Italian designer Elsa Schiaparelli.
In 1952, he established his couture house, la Maison Givenchy, launching his debut Separates collection of light floor-length skirts and stunning blouses including the feted Bettina Blouse, named after model of the day Bettina Graziani. Two years later in 1954, Givenchy became the first couturier to present a luxury ready-to-wear line. He inherited his design philosophy of simplicity from his friend, idol and mentor, Cristóbal Balenciaga.
Givenchy first met his iconic muse, Audrey Hepburn, in 1953, in a romantic twist of fate that rivals any of her films. He started designing her dresses since the film Sabrina (1954). He noted that, upon being told that the actress he would be responsible for many outfits for would be "Miss Hepburn", he had expected Katharine Hepburn. When faced with Audrey, he was initially disappointed and told Hepburn he had little time to spare. Nevertheless, she knew exactly how she wanted to look and asked to view his latest collection. Their collaboration in Sabrina formed a lifelong friendship and partnership. She often was a muse for many of his designs and her style became renowned internationally.
This year Miss Hepburn would have been 85 years old. We miss you.