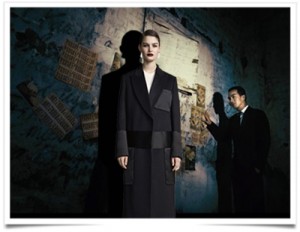 The luxury label, helmed by Creative Director Phoebe Philo, will host the event in the country's main art district in Beijing on Thursday. This will mark a rare exhibition outside of Paris, France, where the brand unveils its new collections during both Fashion Weeks each year.
The show will celebrate Céline's sales tripling globally and how its presence has become bigger in China. the Chief Executive Officer, Marco Gobbetti names the country as one of the brand's five most-important markets.
"It's a way to respond to a customer that's been evolving and growing," he said about the Chinese market. "A few years back they were just approaching the market, and now they are real experts".
Céline boasts 20 stores in China, a number which Marco revealed won't be going up any time soon. Rather than opening new boutiques, there will be focus on renovating the current spaces in the more popular locations.