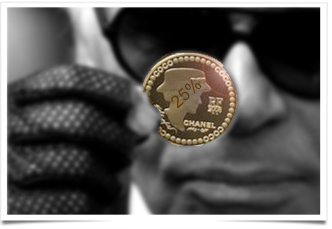 On the 19 November 2012, the Annual General Meeting of Chanel International ratified the financial statements of the entity that controls the Netherlands luxury group . Net income was $ 1.56 billion for a turnover of $ 6.3 billion which showed an increase of 7%. The operating income was $ 1.46 billion, up 17%. In total Chanel made a net profitability of 25%.
You understand now the reason why the very quiet house, which is owned by Alain and Gérard Wertheimer brothers, never communicates the results of the company. Chanel International is controlled by a Netherland holding and in that country companies are not due to advertise their financial results.
That means that Chanel  is going very, very well. She reached in 2012 a net profitability of 25%, far well above the luxury groups such as LVMH (12% ) or even Hermes (21 %). Its profits were boosted by the strength of the fashion division and by an exceptional event; the sale of financial assets it held long and that allowed him to collect $ 642 million.
But rummaging through the accounts have discovered another indicator of the good health of the group: the stock options granted to its officers. The valuation of the company, by the admission of its leaders, was more than three times in four years, an increase that neither LVMH, or even Hermes can claim. Only rich people today can buy Chanel clothes. Is it not a new and modern kind of discrimination?